Steve Markos Jr. Family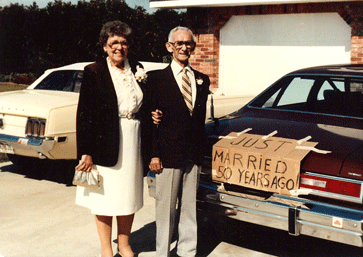 Steve Markos Jr. was born on December 30, 1908 in Winnipeg, Manitoba (Canada). He married Margaret (Marge) Molnar November 19, 1931 in Bowling Green, Ohio. He had been employed by Fred Christen and Sons, Toledo, retiring in 1968. He died on January 6, 1983 at the age of 74. Marge died May 7, 1996 at the age of 82.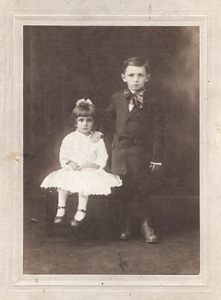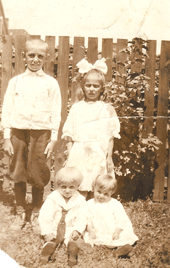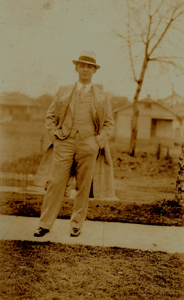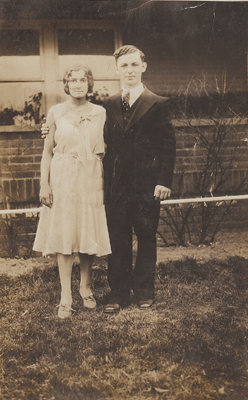 Steve Markos Jr. & Lola Stock Steve Markos Jr. with ???? Steve Markos Jr. Steve Markos Jr. & Lola Stock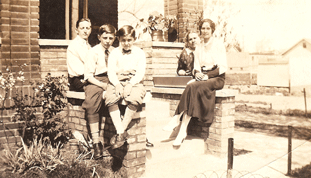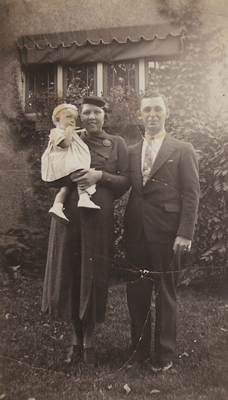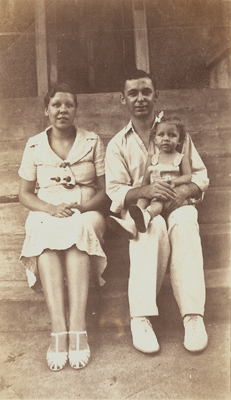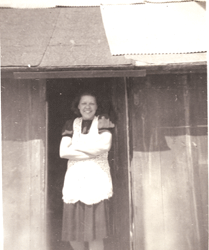 Ernie, Joe, Julius, Lola and Matilda Markos Steve, Marge & Lola Markos Steve, Marge & Lola Markos Marge Markos (1st Home)
Steve and Marge had 3 children:
Lola Markos (Boehme)
Steven Markos III (Steve died February 1, 2019)
Bill Markos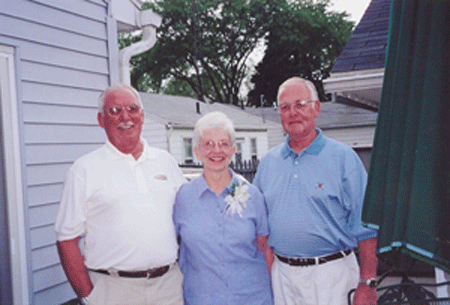 Bill, Lola and Steve Markos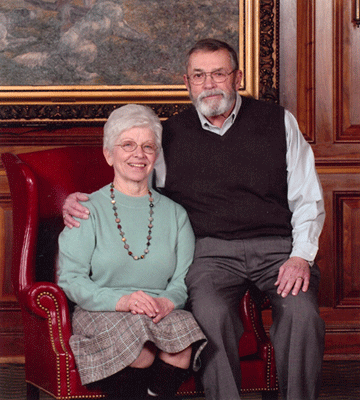 Lola and Dick live in Temperance next to the home she lived in from age ten. They have
four children, two sons and two daughters. They have five grandchildren.
Rick and Lindy live in Temperance. They have a son Stephen and a daughter Krysten.
Stephanie and David Taylor live in Toledo, Ohio.
Janis and John Puskar live in Canton, Michigan. They have a son Jonathan and a daughter Jordan.
Chris lives in Temperance. He has a son Reese.
Lola, Dick and their four children all graduated from Bedford High School. Lola was a surgical nurse. Dick is a retired electrician. They enjoy retirement and spending time with family.

Click here to read the obit for Dick Boehme, who passed away on December 16, 2014.
Click here to read the feature article concerning Dick that was publiched in the Toledo Blade December 19, 2014: Richard Boehme Sr.: 1930-2014; Assistant Bedford chief ; a famed district athlete

Click here to read the bio for Dick when he was inducted into the Bedford High School Hall of Fame in 2006.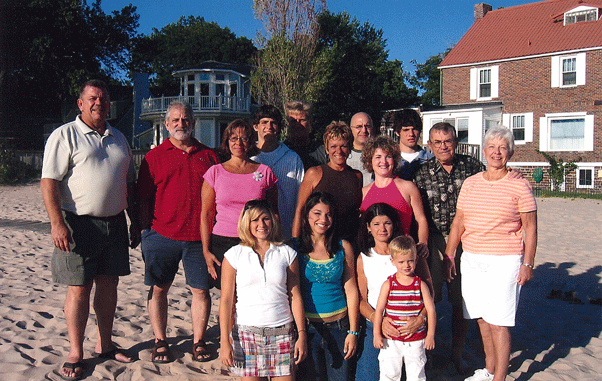 (Back Row) Dave Taylor, Rick Boehme, Jon Puskar, John Puskar, Chris Boehme, Stephen Boehme
(Middle) Sephanie Taylor, Janis Puskar, Robin Boehme (Bumgarner), Dick Boehme, Lola Boehme
(Front) Jordan Puskar, Krysten Boehme, Lindy Boehme, Reese Boehme
Lola & Dick had four children:
Richard Boehme Jr. born in 1955
Stephanie Boehme born in 1957
Janice Boehme born in 1958
Christopher Boehme born in 1965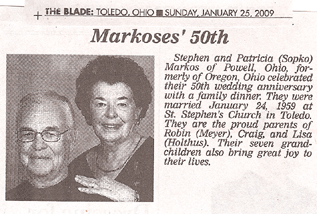 Obituary for Stephen L. Markos
Stephen "Steve" L. Markos, 83, of Powell, Ohio passed away on February 1, 2019 in Columbus, Ohio. He was born in Toledo, Ohio on October 22, 1935 to Steve and Marge (Molnar) Markos and grew up in Temperance, Michigan.
He graduated from Bedford High School and served in the US Air Force. On January 24, 1959 he married the love of his life and wife for the next 60 years, Pat (Sopko) Markos at St. Stephen's Church in East Toledo. His pride and joy were their three children and seven grandchildren.

He retired from La-Z-Boy, and after moving from Oregon, Ohio to Powell to be closer to family, worked as a starter at the Muirfield Country Club golf course. He was an active member of St. Brigid of Kildare parish and enjoyed helping plan events for the 55 Plus Club.
He was proud of his Hungarian roots and passed on his love of chicken paprikas and Tony Packo's to his whole family. He loved playing and watching golf, and the only thing he loved more than being on the golf course was being with his family. He attended every event possible for his kids and grandkids and he was their biggest fan and the whole family's Superman.

He is preceded in death by his parents, Steve and Marge Markos. He is survived by his wife Pat Markos, children Robin (Mike) Meyer, Craig (Christi) Markos, and Lisa (Doug) Holthus, grandchildren Amanda (Josh) Ilenin, Megan (Chris) Badger, Brendan Meyer, Eric Holthus, Patrick Holthus, Stephen Markos and Evan Markos, siblings Lola Boehme and Bill Markos, sister-in-law Diane Sopko and many nieces and nephews.

Steve's family would like to thank everyone who participated in his care at Riverside Methodist Hospital. He was the most loving husband, father, "Pa", brother and friend and will remain in countless hearts forever.

A memorial mass will be held at St. Brigid of Kildare Church at 7179 Avery Rd. in Dublin, Ohio on Friday, February 8, 2019 at 11AM. Family will greet friends beginning at 10AM. Memorial contributions may be made to St. Brigid of Kildare Church or Cardinal Stritch High School in Oregon, Ohio. To send an online condolence, please visit www.rutherfordfuneralhomes.com.
Click here to read his nomination form for the Bedford High School Alumni Association Hall of Fame (Submitted by Jerry Kish)
Click here to view newspaper article concerning Steve Markos: BHS Football 10-9-53
Click here to view Steve's Family Tree
Steve and Pat had three children:
Robin Markos
Craig Markos
Lisa Markos
Bill had three children:
Jeff Markos was born August 13, 1959 and died June 6, 1998 Click here to read info about Jeff
Jill Markos
Jay Markos