Stanley Stachak Family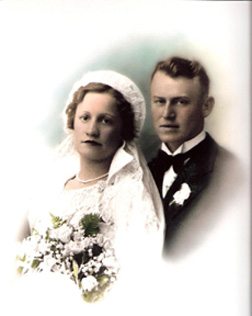 Stanley Stachak Sr. was born in Toledo, Ohio on November 13, 1909. He maried Sadie Kapela. He died January 23, 1958 (48 years of age). Sadie was born in 1914 and died September 26, 2002 (88 years of age).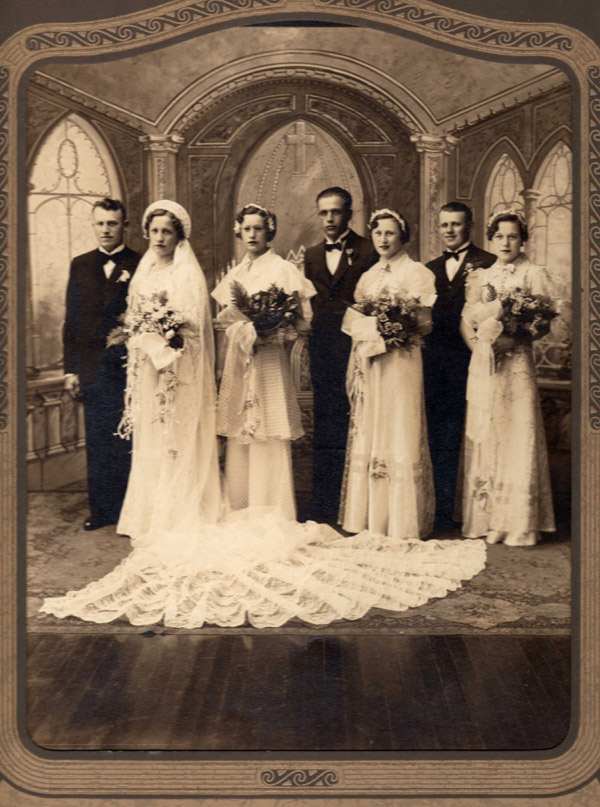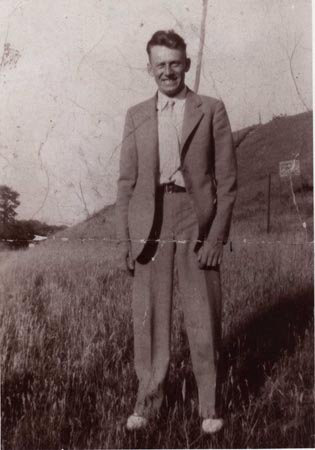 Stanley & Sadie Stachak, Angela Kapela, Anthony Kapela, Florence Walentowski, Wallace Stock, ????? Stanley Stachak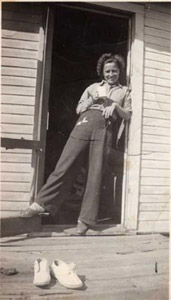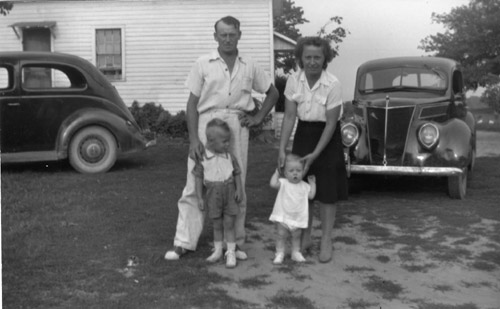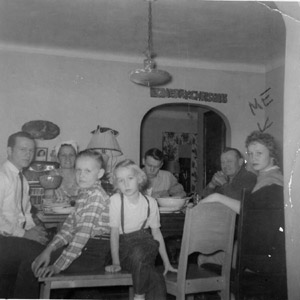 Sadie Stachak Stanley, Sadie, Tim & Tom Stachak Stachak Family @ Christmas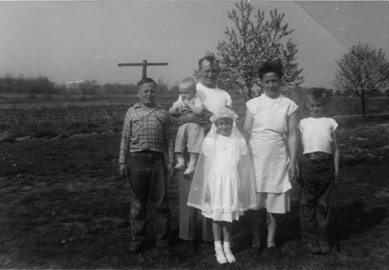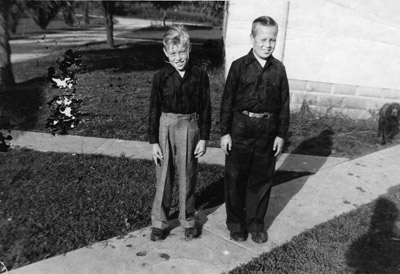 L-R: Tom, Stanley (holding Stan Jr.) Marilyn, Sadie & Tim Tim & Tom Stachak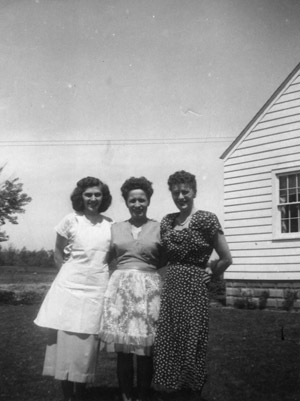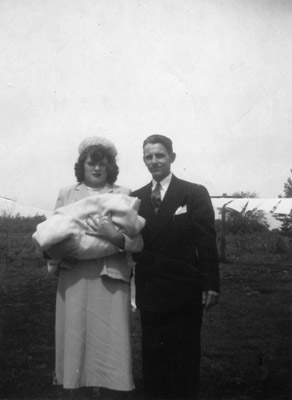 Madge Burgard, Sadie Stachak, Unknown Stan Stachak Baptism: Carol Dusseau, Harold Kregulka

Stanley and Sadie had 5 children:
Tom (Vincent) born in 1938 - died January 11, 2008 (click here to view obiturary for Tom)
Tim born in 1940 - died January 31, 1999
Marilyn born in 1941
Stanley Jr. born in 1949
Michaelina born in 1951
Stachak Children Family Info: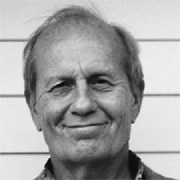 STACHAK Vincent "Tom" Vincent "Tom" Stachak, age 69 years, of Hillsdale, MI, died Friday, January 11, 2008, in his home. Born March 27, 1938, in Toledo, OH, he was the son of Stanley and Sadie (Kapela) Stachak. He married Mary Lingle on July 21, 1991, in Oxford, MI. Tom was employed as a senior engineer for GM Powertrain in Toledo for 32 years, retiring in 1991. He also enjoyed hunting, fishing and rock n roll. Surviving are his loving wife, Mary; children, Tammy (Jeff) Moses of Holland, OH, Timothy S. Stachak of Monroe, MI and Kristy (David) Sass of Lambertville, MI; stepchildren, Jill Gerken of Evergreen, Colorado and Beth Ann (Paul) Stoway of Hillsdale, MI; brother, Stan (Mary) Stachak of Lambertville, MI; sisters, Marilyn (Ron) Hatcher of Temperance, MI, Michaelina (Wayne) Schimming of Williston, OH and 9 grandchildren. He was preceded in death by his parents; stepson, Ted Gerken, and stepgranddaughter, Kaylee Stoway. Visitation will be from 3-9 p.m. Tuesday at the Michael W. Pawlak Funeral Home, 1640 Smith Rd. (at Jackman) Temperance, MI, where Scripture services will be held Tuesday at 7:30 p.m. Mass of Christian Burial will be held Wednesday at 11:00 a.m. in Our Lady of Mt. Carmel Catholic Church in Temperance, MI, where he will lie in state after 10:00 a.m. Interment to follow in the church cemetery. Memorials may be made to the Cystic Fibrosis Foundation or Hospice of Hillsdale County. www.pawlakfuneralhome.com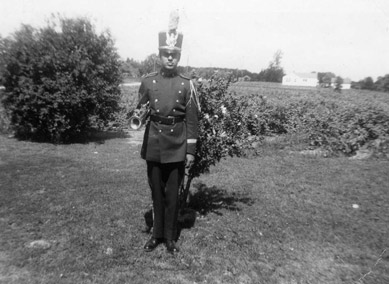 Tom Stachak: Monroe Catholic Central Band
Tom had 3 children:
Tammy Stachak (Moses) born in 1958
Tim Stachak born in 1960
Kristy Stachak (Sass) born in 1970
Tammy Stachak (Moses) Family:
Tim Stachak Family: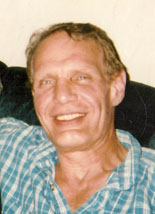 Timothy S. Stachak, 51 of Monroe, MI, died Thursday, September 13, 2012. Born November 23, 1960 in Toledo, OH, he was the son of Vincent "Thomas" and Mary Jane (Cooper) Stachak. A 1978 graduate of Bedford High School, he married Lisa R. Cheney on July 10, 2010. He was employed by Milan Metals for the past year. He previously worked for Quality Foods in Monroe. He was a member and strong supporter of A.A. He enjoyed golfing, hockey and antiquing with his wife, Lisa. He had a very loving and gentle spirit.

He is survived by his loving wife, Lisa. Step-children, Stephanie Elkins and Robert Cheney. Sisters, Tammy (Jeff) Moses and Kristy (David) Sass. Nieces, Tawny, Nicole and Jana. Nephews, Jay, Toby, Jacob, Jim, Jon, Matt and 3 great nephews. He was preceded in death by his parents.

Visitation will be from 2-7 pm Monday at the Michael W. Pawlak Funeral Home, 1640 Smith Rd. (at Jackman) Temperance, MI, where funeral services will follow at 7:00 pm. Memorials may be made to the family.
Kristy Stachak (Sass) Family: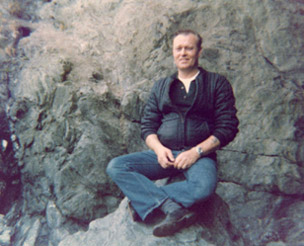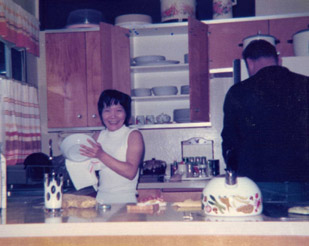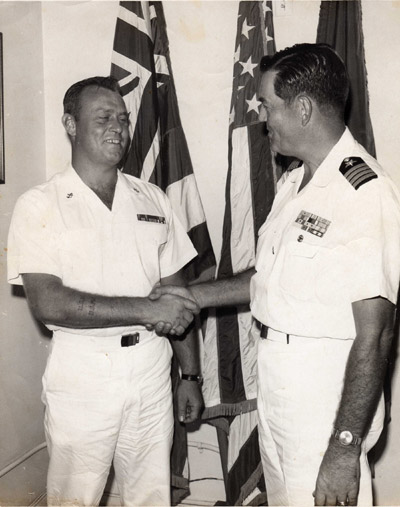 Tim Stachak (Left) promoted to Chief Bosun's Mate
Tim was born October 6, 1940. He married Kay (Takeko) Nishikawa on March 30, 1966. Tim died January 31, 1999 at the age of 58 (see obituary listed above). Kay died March 21, 2008 at the age of 80. Listed below is the obituary for her that appeared in the Toledo Blade April 20, 2008:
Takeko (Kay) Stachak
STACHAK Takeko Takeko (Kay) Stachak, age 80, passed away Friday, March 21, 2008. She was born Takeko Nishikawa March 8, 1928 in Osaka, Japan. She married Timothy Stachak on March 30, 1966, in Tokyo, Japan at the American Embassy. Takeko was a Navy wife who, with her husband, lived variously in Japan, Hawaii, Washington State and Maine. Upon Chief Bosun's Mate Stachak's retirement from the Navy in 1977, they made their home in Temperance, Michigan. Her husband preceded her in death in January, 1999. Kay had an engaging sense of humor and enjoyed her American family who will miss her very much. Surviving are her sisters and brothers-in-law, Marilyn and Ron Hatcher, Mary and Stan Stachak, Mike and Wayne Schimming and Mary Lou Stachak. Kay is also survived by several nieces and nephews. Kay has requested that her remains be donated to the University of Toledo, College of Medicine. She has also requested that there be no services. A special note of gratitude is given to Marilyn and niece, Jamie Popovitch who were there to provide for Kay's comfort and care as she neared her eternal reward.
Marilyn Stachak (Hatcher) Family: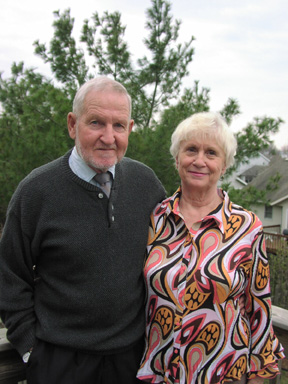 Marilyn married Gilbert (Ron) Hatcher August 13, 1960. Ron was born in Monroe and attended Airport High School. Ron enjoyed playing baseball, football and basketball and continued to play these sports into his late thirties and beyond. He was in the army on active duty from 1956 to 1958, serving 16 of those months in Korea. After a brief stint with Ford Motor Company, he worked for the state of Michigan as a highway technician (MDOT) .Most of those years were as a highway construction inspector. He retired after 36 years in 1995, never to look back. He enjoys the outdoors, landscaping, golfing and staying busy doing what he darn well pleases.
Marilyn attended St. Mary Academy. She married after graduation and spent the first 25 years of her marriage raising her children. She attended Toledo University, receiving an Associates degree in 1986, and a BS in 1988. She then went on to attain a Masters of Social Work at University of Michigan in 1990. She worked three years part time at the psychiatric unit of the old Mercy Hospital in Toledo. After graduation she worked 15 years for Monroe County Community Mental Health and retired from there in July 2006. She is presently working "semi" part time for The Progressive Guidance Center of Monroe. She is not yet doing as she "darn well pleases" but is working on that. Marilyn and Ron enjoy traveling to visit their children and chasing the elusive fish and mushrooms at their cabin in Northern Michigan.
They have four children, Cynthia, Gilbert, Jamie and Michael. Cynthia lives with her husband Marshall Matt and two daughters Samantha and Hannah in Bettendorf Iowa. Marshall is the owner of a LA-Z-BOY Furniture Gallery store in Davenport. Cindy works part time at the store but her main focus is keeping track of the activities of their two daughters. Gilbert recently moved to Texas with his wife Theresa and their two children Liam and Katie. He works for Hewitt Packer. Theresa is presently working part time and also monitors the activities of two active teens. Jamie lives in Oregon Ohio with her husband Kelly Popovitch and their two children Zak and Emily. Kelly is a production manager at Delta Liquid Containers. Jamie is a Contract Specialist for MASCO Builder Cabinet Groups. Jamie also has two older daughters, Rashonda and Autumn who live out of the home. Rashonda is married to Kevin Darr and they have three children, Felicity, Kalina and Lincoln. Autumn is an RN and works at St. Charles Hospital. Michael lives with his wife Terry and daughter Anna in Temperance. Michael works in Ann Arbor as a Lan Technician for Thomson Reuters. Terry works as a Pharmacy Tech for Target. She has two children by a former marriage, Melanie and Elliott. Melanie has a son Peyton and is expecting another son in May. She is also a nurse and works at Toledo Hospital in Toledo. Elliott is a very talented budding artist in search of a position which will do justice to his abilities. Sadly, Michael passed away on July 19, 2011 Chick here to read his obitiuary that was published in the Toledo Blade.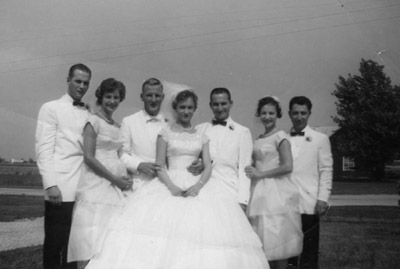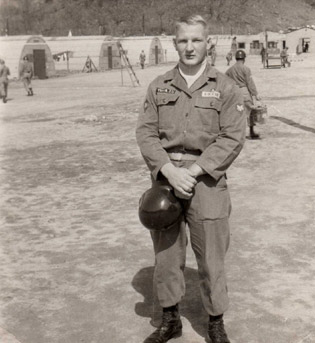 Ron & Marilyn Hatcher Wedding Ron Hatcher in Korea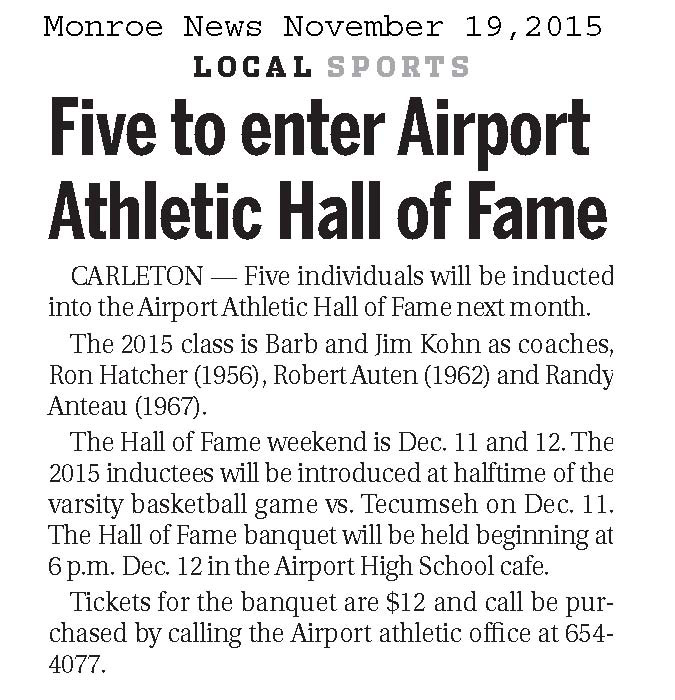 Click on the links below to read the newspaper articles concerning Ron Hatcher while a student and athlete at Airport High School.
9th Grade:
10th Grade:
11th Grade:
12th Grade:
HOF Banquet Program December 12, 2015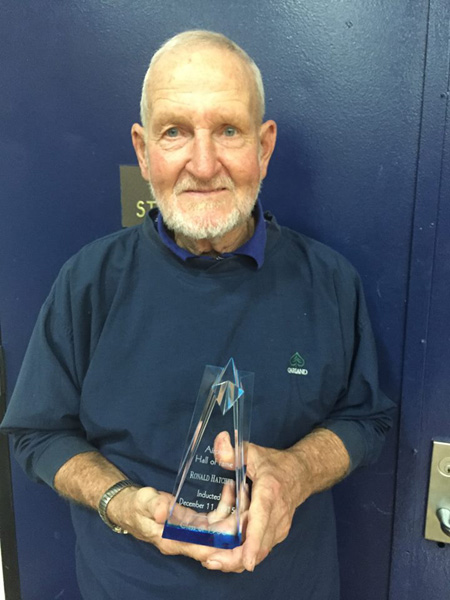 Click here to view a copy of the Hall of Fame Banquet Program.
Marilyn and Ron had 4 children:
Cindy Hatcher (Matt) born in 1961
Gil Hatcher born in 1962
Jamie Hatcher (Popovitch) born in 1963
Michael Hatcher born in 1969 (Michael passed away on July 19, 2011) Chick here to read his obitiuary that was published in the Toledo Blade.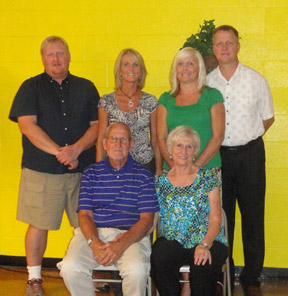 Back Row: Mike, Cindy, Jamie & Gil
Front: Ron & Marilyn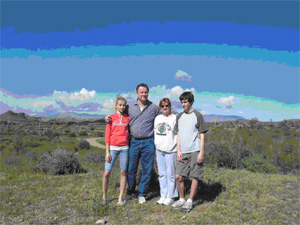 Gil, Theresa and family moved from Lambertville,Michigan to Prosper, Texas in June of 2007. Gil went to MCCC getting an electronics degree and works for Hewlett Packard. Theresa was born in Wales, UK and moved to the US in 1968. She went to Columbia in Chicago and received a degree in broadcast journalism. She worked in this field for a time as well as in numerous sales positions. In her early years she made the beauty pageant circles and became Miss Illinois State Fair Queen. Today she is primarily a home maker and is looking for a good folk group to fit in with similar to the good old days at Mt .Carmel in Temperance. Theresa sings and plays guitar and does a few gigs now and then at some local establishments. Moving a family with teen age kids is no easy undertaking and we are almost through our first year but still feeling pretty home sick for family and friends. There are many things to like in Texas including the mild winters, economic opportunities, low unemployment, fairly cheap houses, and no state income tax. The property taxes however are another story. The kids are adjusting well to the new school and tell us they do not want to return to Michigan. However, Theresa and I have other plans in about 4 years we hope to return to Lambertville and transfer in my job with HP. Liam is musically inclined and plays numerous instruments including, piano, guitar, trombone, and the tenor drums as well as numerous other percussion instruments. He plays the tenor (quint drums) on the drum line in the marching band. Katie plays volleyball and is also trying her hand at some modeling. She has a contract with DMG (Dallas Modeling Group) but so far no paid work other than apprentice level work such as window modeling at the local mall.

If you'd like to e-mail us use the following:
Gil's email grhtex@gmail.com
Theresa's email theresatex@gmail.com
Liam's YouTube video channel – You can see some of his piano and guitar work. http://www.youtube.com/user/guitarpro951
Gil had 2 children:
Liam Hatcher born in 1992
Kathleen Hatcher born in 1994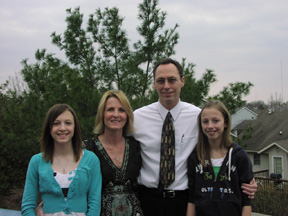 Cindy (Hatcher) Matt is the oldest daughter of (Gilbert) Ron and Marilyn Hatcher. She attended Bedford High School and Grand Valley State University. She married Marshall W. Matt in 1991. Marshall is originally from Iowa but ended up in Michigan after graduating from Notre Dame. He worked for La-Z-Boy Corporate office in Monroe for almost 20 years before venturing into business for himself. He and his brother are the owners of Iowa's only La-Z-Boy Furniture Gallery and Mattress Gallery by La-Z-Boy in Davenport. We spent 10 years living in Temperance before moving to Bettendorf, Iowa in 2005 to open the store
Cindy and Marshall have two daughters, Samantha (14) and Hannah (12). Both girls are very active with volleyball and enjoy running track. Besides working part-time at the store, Cindy spends a lot of time transporting the girls between practices and sporting events. We have been enjoying the move to Iowa but miss our family and friends back in Michigan. As a family we enjoy anything that takes us outdoors. We like taking our jet skis out on the Mississippi River. It doesn't compare to the water in Michigan, but we can't be choosy. We are still exploring the area and always finding something new and interesting.
Cindy had 2 children:
Samantha Matt born in 1994
Hannah Matt born in 1996
Jamie Hatcher (Popovitch) Family:
Michael Hatcher Family: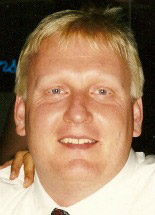 HATCHER Michael A. Michael A. Hatcher, 42 years, of Temperance, MI, died Tuesday, July 19, 2011, in St. Vincent Mercy Medical Center, after a short illness. Born June 5, 1969, in Monroe, MI, he was the son of Gilbert "Ron" and Marilyn (Stachak) Hatcher. A 1987 graduate of Bedford High School, he married Terry Draper on February 15, 1995. Mike was employed the past 15 years for Thomson-Reuters as a PC Support Specialist. A devoted Michigan Wolverine fan, he also enjoyed golf, Euchre, and was a movie and sports trivia fanatic. Surviving are his loving wife, Terry; children, Anna Marie Hatcher, Melanie (Steve) Orth and Elliott D. Pakulski; parents, Gilbert "Ron" and Marilyn Hatcher; brother, Gilbert (Theresa) Hatcher and sisters, Cindy (Marshall) Matt and Jamie (Kelly) Popovitch; grand children, Peyton and Connor and numerous nieces and nephews. Per Michael's wishes, cremation has taken place. Visitation will be from 2-9 pm Thursday at the Michael W. Pawlak Funeral Home, 1640 Smith Rd. (at Jackman) Temperance, MI. A Memorial Mass will be held Friday at 11:00 am at Our Lady of Mt. Carmel Catholic Church. www.pawlakfuneralhome.com
Click here to Visit Guest Book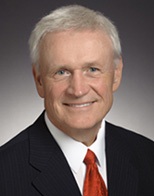 Stanly Stachak Jr. Family: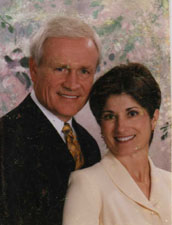 Stan and Mary Stachak have a blended family of 7 children and 7 grandchildren. Stan's oldest daughter Allison is an occupational therapist and her husband Brian is a CPA. Son andrew was adopted as an infant from South America (Paraguay) and attends Michigan State University. Sarah was adopted at birth in Toledo and attends St. Ursula High School. Maryellen Muehleise Stachak, from Monroe is the mother of Allison, Andrew and Sarah. She died in 2000. Mary is from a large family in Erie, Michigan. She is a graduate Eastern Michigan university and holds a master's degree in counseling. Mary is a retired teacher from Waterloo Elementary School in Monroe, Michigan. Stan graduated from the United States Air Force Academy and The University of Utah. After serving as an officer in the Air Force, Stan resigned and taught Junior High in Colorado Springs, worked as an environmental engineer and has been a Broadcast Meteorologist since 1978. Originally an employee of KKTV in Colorado Springs, he moved to WTVG-TV in Toledo in 1980.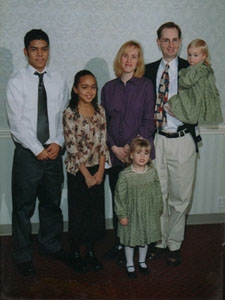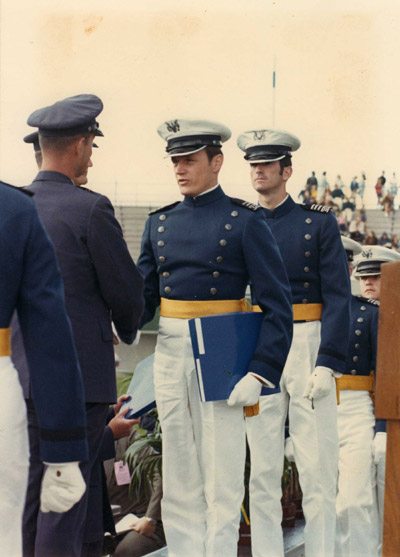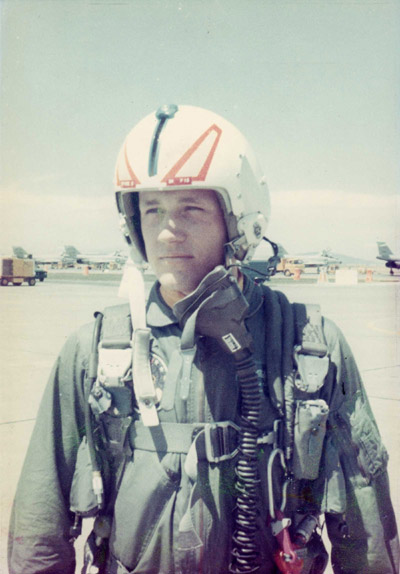 Stan Stachak Air Force Academy Graduation Stan Stachak at Hamilton Air Force Base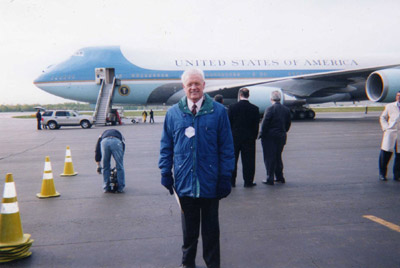 Stan with Air Force One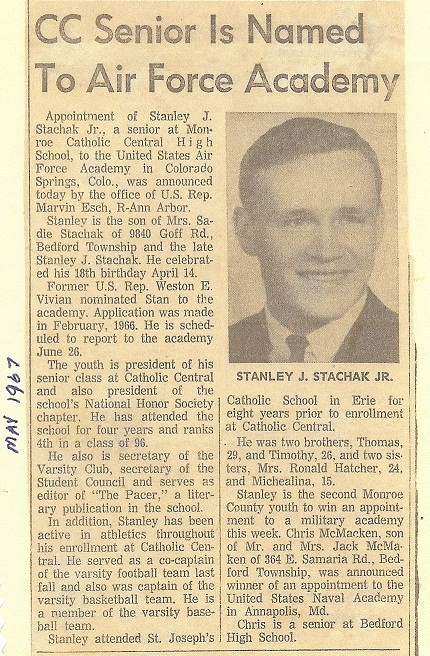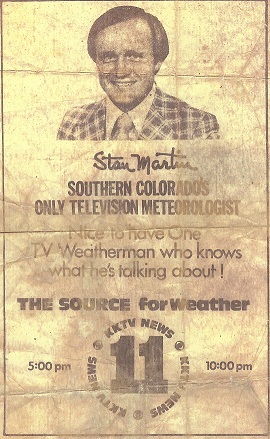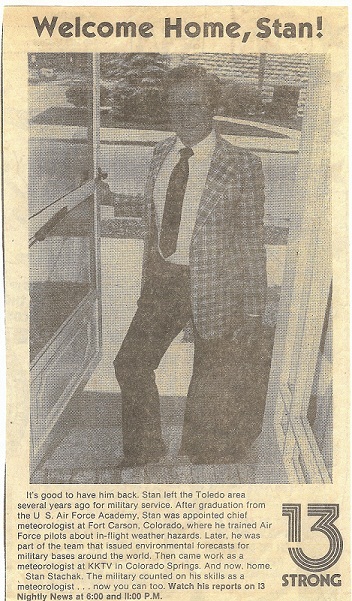 News Articles about Stan Stachak:
April 24, 2012: 13abc Video: " City council honors 13abc's Stan Stachak"
Toledo Blade April 22, 2012: "Forecast is sunny for Stachak. Stachak wraps up long career as TV weatherman."
You Tube video of the 6:00 p.m. newscast on April 20, 2012 of Stan's last day at 13abc (His daughters and grandkids are on the video at the beginning and at the end of the video. At the end it's located at about 10:54 mark.)
Toledo Blade April 5, 2012: "Longtime Toledo Meteorologist Stan Stachak Retiring, WTVG Announces His Successor"
Toledo Free Press June 20 2008: "Remembering the 'old-school' weathermen"
Toledo Blade July 28, 2003: "Stachak is better after his surgery"
WTVG 11:00 pm News May 23, 1984 You Tube Video: You will see see a weather segment with Stan Stachak at the 3 minute mark of the video
WSPD & WTVG-TV 13 News Ads: Stan Stachak with a mustache 9/26/81 Click on the page numbers to see more photos.
Toledo Blade July 2, 1980: "Welcome home Stan"
Stan had three children:
Allison Stachak (Sterns) born in 1974
Andrew Stachak born in 1987
Sarah Stachak born in 1991
Allison Stachak (Sterns) Family: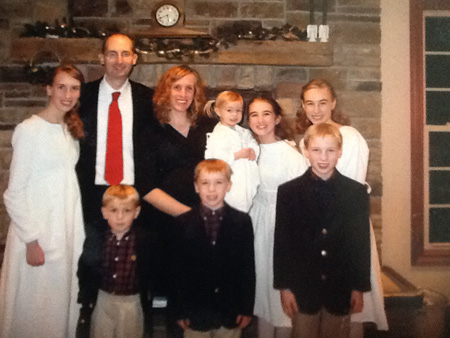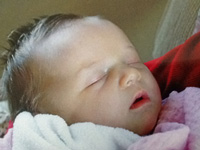 Brian & Allison Sterns Family Photo taken December 2014 and Elizabeth Sterns born in 2015
Allison and Brian had 8 children:
Ellen Sterns born in 1999
Molly Sterns born in 2000
Kathryn Sterns born in 2003
Jacob Sterns born in 2005
William Sterns born in 2008
Timothy Sterns born in 2010
Bridget Sterns born in 2013
Elizabeth Sterns born in 2015
Andrew Stachak Family:
Sara Stachak:
Michaelina Stachak (Schimming) Family: